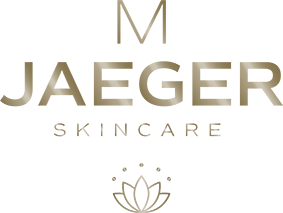 About
About Marilyn
Marilyn Jaeger has been the Bay Area's Beauty Legend for 25 years. Her skillful mastery of attention to pampering is like a dance. She continues to provide exemplary service to her beloved 9000+ clients, while mentoring and training her talented team to learn the Marilyn Jaeger way. The MJ experience is unlike any other, we make magic by transforming skin, shifting energy, aligning and balancing your whole being with light.
Make no mistake, MJ is an intelligent self-made business woman, yet she is all heart. Over the years she has tirelessly provided numerous charities with in-kind donations. She is a proud mom to her energetic son, Valentino, & their fur babies. When she is not working, you will find her on new adventures that include playing hard with Valentino, spending time with family and friends and researching cutting-edge beauty secrets to further transform skin while healing hearts.
Marilyn Jaeger Skincare
For over two decades, Marilyn Jaeger Skincare has been nurturing clients and providing state of the art facials, waxing and massage. We specialize in customized, results oriented facial treatments for men and women with an emphasis on anti aging as well as pampering signature facials.
We are masters in Brow Design, intricately sculpting and balancing your eyebrows to their fullest natural potential. All things Brazilian, waxing is a service we excel at and all of our estheticians are expertly trained to perform quick, thorough and as painlessly as possible.
Our amazing massage therapists are highly skilled in clinical as well as therapeutic massage, incorporating multiple modalities such as Sports, Swedish, Deep Tissue, Trigger Point, Prenatal and Aromatherapy. ​
We have two locations to pamper you at your convenience – choose from our location in San Francisco or if more convenient, our location in Novato at The Rolling Hills club.
Let our ambassadors of customer service greet you with an elixir of choice, help you settle in to our oasis of calm and prepare for an unparalleled service. Our team takes pride in all of our treatments, each designed to promote a healthy body, healthy spirit and healthy skin.
HydraFacial MD
This medical grade, non-invasive skin resurfacing and results-oriented treatment combines cleansing, exfoliation, extraction and hydration, all while infusing the face and neck with potent antioxidants, peptides, and AHAs.
Whether you're concerned about acne, hyperpigmentation, rosacea, wrinkles,or just want illuminating and glowing skin, you can find that here with our customized Hydrafacials. We merge invigorating spa therapies with advanced medical technology to achieve instant results.