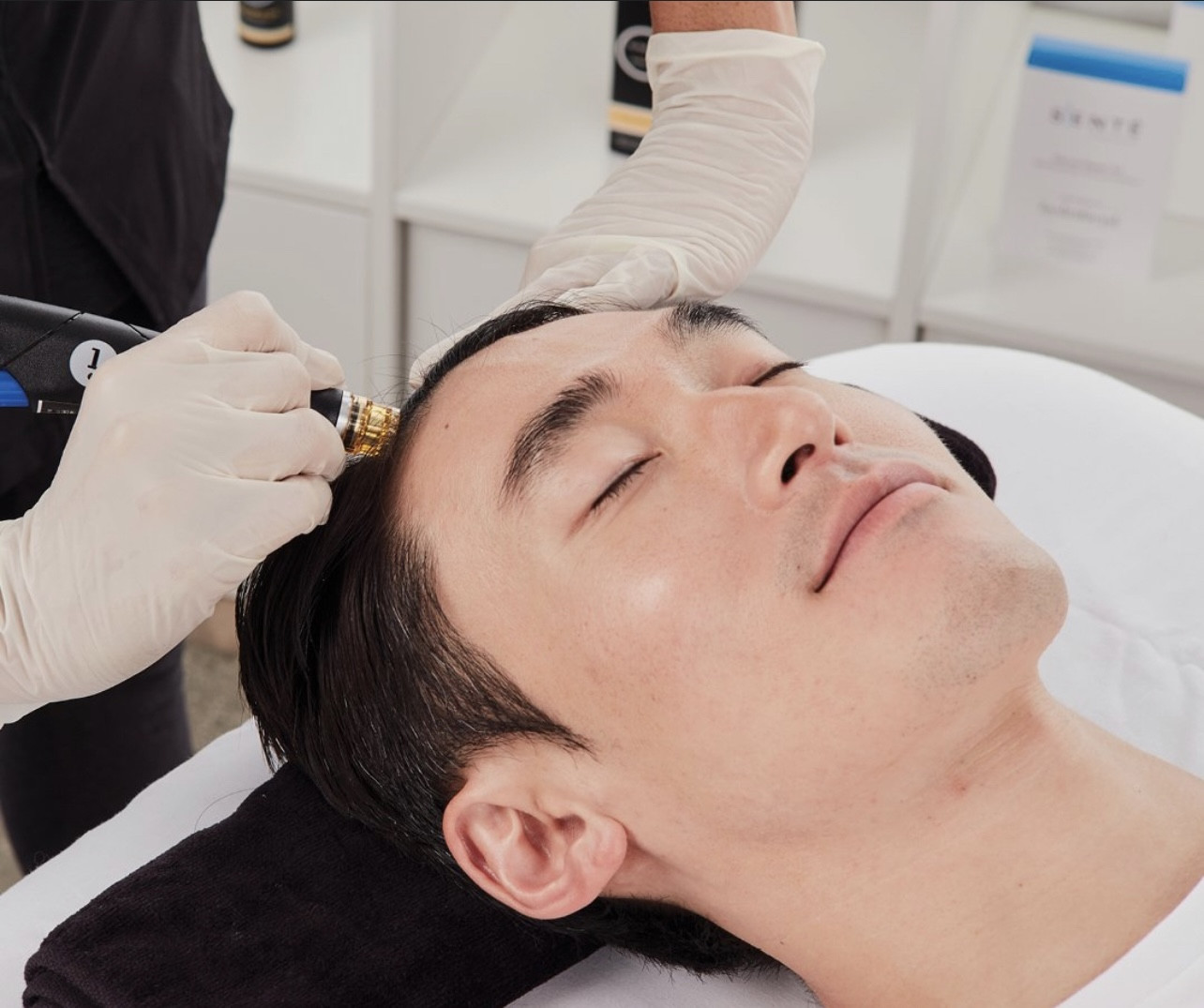 Haircare

HAIRCARE TREATMENTS
Keravive Scalp Treatment $560
Healthy hair starts with a healthy scalp and the Hydrafacial Keravive treatment focuses on improving scalp health by unclogging follicles, clearing dead skin and improving circulation which leads to thicker, healthier hair. This treatment comes with a home remedy product to continue the healing!
Fortify Scalp Treatment $45
This treatment is great to promote healthy hair growth and relieve an itchy, dry scalp. Boost hydration and ease irritation with multiple vitamins and enzymes to help lift away product and dead skin cell build up. Includes a stimulating scalp massage to boost circulation. You can purchase the Fortify treatment to take home and continue your healthy scalp journey.
---